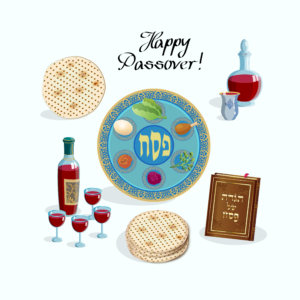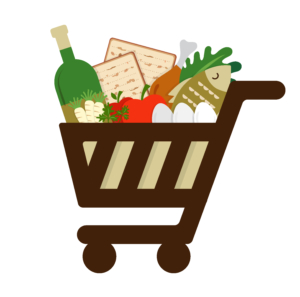 The "Seder kit" includes:
A seder friendly wine glass & grape juice

Seder plate components

Hebrew/Ukrainian Haggadah 

Seder how-to guide in Ukrainian 

Holiday candles

Shmurah Matzah

4 cups

Plastics cutlery, plates 

Napkins

2 Plastic tablecloths

Yahrzeit candle 
Pesach Meal
2 Packs of meat for 4

Potato kugel

2 Packs of fish for 4

2 Pack of pesach condiments

12 Boiled eggs

2 Salads 

Lettuce

2 Grape juice
Pesach food basket
Chocolate spread

Jam

Matza

2 cookies pack

Kandelach

2 bags of chips

Nuts

8 tuna cans

Toothpaste

Large apple sauce

Fruit cans

Tea + coffee

Coffee creamer powder

2 Packs of crackers

Mayonnaise 
This year, as we celebrate the exodus story, let us remember that our brothers and sisters in Ukraine are like coming out of Egypt and that it is up to all of us to make this a journey to freedom.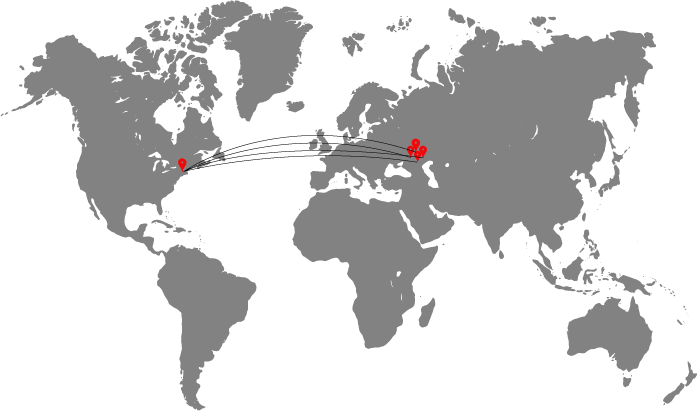 Can you help us to help others
? We begin the Passover seder with the Haggaddah's words. "All who are hungry come and eat; all in need come and join the Passover ritual." This attitude sets the tone for the seder, for Passover, and for the entire year.
We as a community are responsible for one another.
The campaign is about more than fundraising it's about what Passover asks us to remember about our Jewish Community
Your partnership in this campaign will provide for Special all-inclusive Seder kits to be made available to 10 000 Jewish families in Ukraine, Moldova, Romania, and Poland.
In this difficult challenging time, your tzedakah (charity) will certainly grant you and your loved ones an extra measure of the Almighty's protection and blessings! 
Especially as this Campaign is to help obtain our brothers and sisters urgently needed Pesach kits in time for the Holidays.
This Pesach, with your critical help, we hope to distribute even more.
You can contact us with any question regarding sponsorship promotion or any other idea that can help us to help others.
If your institution are in a need for "Pesach to go" boxes you can make your order direct throw this form and we will respond promptly. This is only for refuge in the crisis are of Poland, Moldova, Romania, Slovakia, and Ukraine.
Why is this night different from all the other nights?
That in all other nights some eat sitting and others reclining, on this night, we are all reclining.
We wish you and your family a happy and healthy Passover